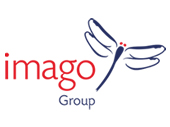 We have over 40 years experience in book production and whilst we remain specialists in this field, we also offer packaging production, board game manufacture and product sourcing. Have a look at our gallery pages to see a selection of products that we have made for our clients.
We have production offices based in Hong Kong, Shenzhen and Malaysia which gives us a unique position in the industry dealing directly with the suppliers on your behalf. Our European Estimating team work with our more local suppliers and our ever growing supply chain across Europe means pricing and service levels are getting ever more attractive and competitive with China.
We understand our supplier's specialties and capabilities meaning that we will always place your job with the supplier who is best matched to your job.