Sponsorship
There are still a few slots open to be an award sponsor. This is a great opportunity to align your company with the best in the industry.
Please contact Anais Bellemans at the BPIF to discuss being an award sponsor in more detail:
Anais Bellemans
BPIF
St Bride Foundation
Bride Lane
Fleet Street
London EC4Y 8EQ
Email: [email protected]
2018 Sponsors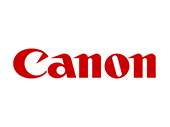 For 70 years Canon have been delivering leading edge imaging technologies to their customers across the world. Established in 1937, Canon has grown into a global company operating in a diverse range of markets, including Business Solutions, Consumer Imaging, Broadcast & Communications, Medical Systems and Industrial Products. An endless flow of ideas and innovation has kept Canon at the forefront of its industry.
Denmaur Independent Papers is a British owned, truly independent paper merchant, offering UK coverage with a wide range of high quality products, and a service culture which can really add value to your business. Denmaur Independent Papers is 100% committed to providing innovative, customer focused solutions and working closely with our customers, often proactively delivering a wide range of value added services and suggestions designed to make real and substantial differences for publishers, printers, designers and end-users alike.
Fedrigoni have been refining the art of making quality speciality papers for more than 125 years. With striking surfaces, tactile textures and vivid colours, our papers can be pressed, cut and folded into almost any form you can imagine. Ultra-functional and wonderfully expressive, Fedrigoni papers can demand your attention or retire gracefully into the background. Take advantage of their fantastic services; a dedicated samples order department, an Imaginative Papers Studio in London and technical assistance from expert paper consultants.
With a history dating back more than a hundred years, Friedheim International is the leading supplier of finishing, converting and packaging machinery to the printing, graphic arts, and highly varied packaging industries in the UK and Ireland. The company's policy is simple – employ the best people, work with the best equipment manufacturers in the world, and treat customers as partners!
"Success hinges on consistency of leadership, focus, execution, and most importantly, great products and services. We know where we need to go, and we're making progress. We continue to drive product innovation in our core markets, with a focus on cloud, security, and big data. We see big opportunities ahead, and we are well positioned to take advantage of these opportunities with our remarkable set of assets and strengths. We have the people, the plan, and the foundation in place to help us succeed on the next phase of the journey." Meg Whitman, HP President & CEO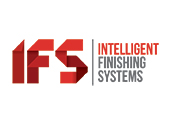 Intelligent Finishing Systems Ltd is one of the leading suppliers of finishing equipment to the graphic arts sectors in the United Kingdom and Ireland. Through its joint managing directors, its service to this sector exceeds a combined 80 years and the brands represented in its portfolio of products are widely recognised as among the finest in their fields of specialism. The IFS range includes market-leading automated systems in many of the key finishing disciplines – including folding, perfect binding and saddlestitching.
Muller Martini is a leading supplier of innovative solutions for the printing and graphic arts industry in the fields of print finishing, book production (hard- and softcover) and newspaper mailrooms. Muller Martini produces flexible machines with quick changeovers ensuring that even the smallest of print runs can be completed efficiently and cost-effectively within shortest possible production times. These modular solutions help our customers adapt to new production requirements and to successively grow their business. Our saddle stitchers, perfect binders and hardcover lines also score highly in areas of quality, unbeatable changeover times and high process automation, therefore ideally suited for digital printing solutions.
At Publiship, we are passionate about shipping books and have been doing so for over 30 years. We specialise in logistics services for publishers and printers, with offices in 5 continents, 12 countries and 14 cities – all strategically located for the publishing and printing industry – only Publiship offers specialised global coverage for your book shipments. Our services include sea freight, air freight, trucking, customs-bonded warehousing and distribution.
Having our own offices in key locations, we retain firm control over the whole logistics process. It is the strength of that network that provides the platform for high levels of customer satisfaction and loyalty.
By providing a personal approach through experienced and dedicated staff, Publiship sets the benchmark for our competitors to aspire to. It's in our name; You Publish, We Ship.
The Printing Charity's origins were in welfare support for people in the printing industry, but over the years that support has grown to include education. Its support for young people and new talent entering the industry is a growing part of its work, from its own flagship Print Futures Awards to its partnerships with The Queen's Bindery Apprenticeship scheme, the Stationers' Foundation Postgraduate Bursary Scheme, the Journalism Diversity Fund, the Stationers' Company Shine School Media Awards, and industry-specific projects. The Printing Charity is delighted to sponsor this year's BBD&PA Best Student Book Award.
Vision in Print can help your business whatever its size or discipline, and runs specialist programmes for companies operating in the following sectors; Newspapers, Commercial, Packaging and Books & Magazines. Continuous and rapid innovation, adding value as well as reducing costs, requires expert help based on an in-depth knowledge of process improvement in manufacturing generally, and of Best Practice in print in particular.
With 125 years of experience in developing materials Winter & Company is synonymous worldwide as a specialist in a wide range of inspiring and creative covering materials of the highest quality. Winter & Company have an extensive product range available globally including paper, coated paper, cloth, recycled leather and more. Their dedicated team are there to offer advice and support throughout all stages of a project, from sampling to material selection, through to production.