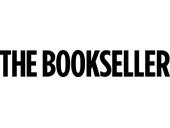 The Bookseller has been the business magazine of the book industry since 1858; incorporating the even earlier Bent's Literary Advertiser, established in 1802. It is one of the UK's longest-standing magazines. We've reported on every significant book trade event, from the launch of George Eliot's Mill on the Floss in 1860 to Allen Lane's launch of the paperback to the demise of the Net Book Agreement in 1995 and today's Amazon-led competitive struggles. We're based in London and privately owned.
Each week, The Bookseller magazine is the incisive and independent source of business intelligence and analysis for the book trade. We produce the Official Top 50 chart and preview key forthcoming books three months before publication. For publishers, retailers, agents, libraries, national media and festivals, we are the trusted primary source for everything that's happening in the industry. For years, The Bookseller's author interviews have profiled many top authors - or those destined to become so, including the then-unknown J K Rowling in 1997.
Online, thebookseller.com is the book trade's most visited UK site with over 300,000 unique monthly users. With the largest book trade-focused editorial team in the UK, our website is the place to go for the latest, breaking news, in-depth features and more. On Twitter, @thebookseller has more than 195,000 followers.
Subscribers get every issue of the magazine (in print and/or online), plus unlimited access to articles, book charts, previews, rights deals and more on thebookseller.com. Find out about our subscription packages here.